The best hospitals in Colombia are amazing and worth visiting with sophisticated medical equipment that makes them stand out from other Colombian hospitals.
Everyone desires a better healthcare system, in Colombia, they have that concept and strive in becoming among the first 30 best healthcare systems globally.
A study to rank the health standard of different nations of the world by the world health organization showed that Colombia took the 22nd position globally and the 1st in Latin America. Such healthcare is commendable, yet they strive more to be the best.
Among the best hospitals in Colombia, many have been accredited by Joint Commission International, and other recognized bodies in the world.
Introduction to the best hospitals in Colombia
The health institutions that made our list of best hospitals in Colombia are of world-class health and medical service delivery.
They focus on giving you the best a hospital has to offer. Ranging from different departments and renowned medical and health practitioners, these hospitals made their way into our list of best hospitals in Colombia.
Modern Medical equipment for diagnosis and treatments are found in these hospitals making health care service delivery seamless, effective and outstanding, and equally cost-friendly.
We would be considering 10 hospitals in this article and a comprehensive explanation of each hospital would be given for proper understanding of the mode of operation of the different hospitals.
Best hospitals in Colombia
Below is the list of the best hospitals in Colombia you ought to know;
Hospital Universitario de San Vicente Fundación
Fundación Cardioinfantil
Centro Medico Imbanaco
Hospital Pablo Tobón Uribe
Hospital Universitario Metropolitano
Hospital Universitario de Santander HUS ESE
Clinica del Country
Clínica las Américas
Hospital General de Medellín
Clínica Universitaria Bolivariana
Hospital Universitario de San Vicente Fundación
This is among the best hospitals in Colombia with an amazing and serene environment which is every patient's desire. It is a private hospital that was founded in 1913 and yet it stands out as one of the best hospitals in the state of Medellin and Colombia at large.
It has over 600 hospital beds which implies they are open to accommodating a large number of patients having an average of 25,000 patients annually.
The hospital has been known for years for excellence in transplants and surgeries. However, there over 100 years of experience have contributed immensely to their success story.
It is a general hospital, therefore; they render different general and surgical health services in;
Oncology
Cardiology
Pediatrics
Hematology
Mastology and so many others.
Address: Calle 64 # 51D – 154, Medellín, Antioquia, Colombia
Fundación Cardioinfantil
It is a nonprofit organization founded in 1973 and has grown to be one of the best hospitals in Colombia has over 4,500 employers.
Their over 45 years' experience has made them unique healthcare delivery services most especially for children with cardiovascular diseases.
Their strategy to achieve these results and be recognized as one of the best clinics in the country is focused on providing quality care, to children and adults, with a strong emphasis on cardiovascular and highly complex medicine, through an integrated clinical practice supported by research and education programs.
They are well equipped with the newest medical and health technology.
Different Specialties of this amazing hospital
Cardiovascular Surgery
Cardiovascular Medicine
Transplants
Neurosciences and Neurosurgery
Orthopedics
Pediatric Cardiovascular Surgery
Pediatric Hospital and Specialized Intensive Care Units
Address: 163A Street # 13B – 60 Usaquen, Capital District 110131, CO
Centro Medico Imbanaco
This hospital was founded in the early 1970s by a group of professors from the Universidad del Valle School of Medicine who conceived the idea of ​​creating a specialist center to practice their private practice.
It was ranked 25th in the Ranking of Hospitals and Clinics 2011, among the 40 best in Latin America, published by América Economía magazine. Also, it is in no doubt among the best hospitals in Colombia.
With this dream, the Imbanaco Medical Center (CMI) began, which opened its doors to the Cali community in August 1976, with 28 clinics is now having over 380 hospital beds.
Gradually,  Imbanaco Medical Center was laying the foundations of an entity determined to serve with quality to care for and preserve life and was creating a community of loyal clients that had already perceived its differentiated value proposition from the beginning.
In April 2017, it received from the evaluating committee of the Joint Commission International, the golden seal of international accreditation, the highest distinction in quality in health in the world, being the first health institution in the southwest of Colombia to obtain it and the fifth nationwide.
Address: Cra. 38 BIS No. 5B2 – 04 Colombia
Hospital Pablo Tobón Uribe
Pablo Tobón Uribe is a catholic private hospital founded in 1970, and also a non-profit hospital. It is one of the most important health institutions in Colombia.
This hospital has over the years grown as a teaching hospital where Students receive training in medicine, nursing, nutrition, psychology, microbiology, and administrative agreement with different institutions.
It has over 600 hospital beds with about 70 intensive care unit beds. Its effectiveness in health care delivery with international accreditations has qualified it among the best hospitals in Colombia.
Address: Cl. 78b #69-240, Medellín, Antioquia, Colombia
Hospital Universitario Metropolitano
The Metropolitan University Hospital Foundation is a non-profit institution, which was founded in 1976 to support the teaching work of the Metropolitan University of Barranquilla.
It has medical-scientific and technological experience and important research projects for the benefit of the community. It is well equipped with a welcoming environment for patients and caregivers.
Our services, characterized by sensitivity and ethics, seek to satisfy the health and well-being needs of the patient and their family, emphasizing the safety of care, respecting the rights of the user. They attend to over 3000 patients monthly.
Address: Carrera 42F No. 75B-18. Garden City, Barranquilla, Colombia.
Hospital Universitario de Santander HUS ESE
This public hospital was founded in July 1973 and was inaugurated by President Pastrana. The hospital was established with the primary motive to serve the entire northeast of Colombia.
The social enterprise of the state hospital Universitario de Santander (ESE HUS) was created by decree 0025 of February 4, 2005, as a social entity of the state that provides decentralized health services, of a departmental order with legal status.
Its own patrimony and administrative autonomy are attached to the secretary of health Santander. This hospital is also among the best hospitals in Colombia.
It has an amazing team of devoted health care providers making them give their patients renowned care and treatment.
Address: Carrera 33 # 28-126 Bucaramanga, Colombia
Clinica del Country
Clinical del country was founded in 1962 by a group of Colombian doctors, led by doctors Camilo Casas Santofimio, Humberto Gómez Herrera and Rodulfo Camero.
In 1988 the first Computed Axial Tomography and Nuclear Magnetic Resonance equipment were installed that arrived in the country.
Also, in 1992, he received the National Prize of Medicine for introducing the laparoscopic surgery technique in Colombia and training the first generations of laparoscopic surgeons.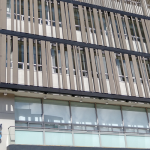 In 2009, the Oncology Center for the treatment of cancer patients was opened, led by Colombian oncologist Sandra Ximena Franco, who had previously been Co-Director of the Breast Cancer Center at the Memorial Cancer Institute in Florida, United States.
Furthermore, in 2013, the decision was made to expand care to other sectors of the city, so the medical team of the Country Clinic participated in the opening of La Colina Clinic in the town of Suba.
In 2018 it became part of the UnitedHealth Group when this American group acquired the shareholding of Banmédica.
Address: Cra. 16 #82-95, Bogotá, Cundinamarca, Colombia
Clínica las Américas
This is among the best hospitals in Colombia, having about 340 hospital beds founded in 1989 but started operation in 1993.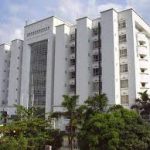 The Clinic has intensive care, special care, neonatal care, and microbiological protection. Their portfolio of health care professionals includes more than 500 in-house and affiliated specialists.
The organization was initially called Promotora Médica Las Américas and it is currently known as Grupo Empresarial Las Américas.
Over the years, the Clinic constantly developed and grew until becoming the flagship institution it is today for both the city and the country.
Furthermore, within the international market, the Clinic is considered a high-complexity institution that offers specialized and comprehensive services.
Address: Dg. 75B ##2A-80/140, Medellín, Antioquia, Colombia
Hospital General de Medellín
The Hospital is a third-level care entity and was founded in 1942 with a special category of decentralized public entity owned by the Municipality of Medellín, with Legal Status, its own patrimony, and administrative autonomy.
After many decades of struggle, the hospital developed a strong will to serve, consolidating itself as an institution united to the soul of the region, advancing with the change of times and the staggered demands of the community.
After the enactment of Law 100 of 1993, the General Hospital of Medellín, Luz Castro de Gutiérrez, has been consolidating its business transformation process, becoming a State Social Enterprise.
In the development of the Mandatory System of Quality Assurance, in the component of the Unique Accreditation System, the Hospital was nominated, among other institutions, by the Ministry of Social Protection, to accompany the Health Accreditation process for Public IPS, becoming the first public hospital in the country to be evaluated and Certified in Accreditation in health by the Ministry of Social Protection and Icontec.
Address: Cra. 48 ###32 – 102, Medellín, Antioquia, Colombia
Clínica Universitaria Bolivariana
This is among the best hospitals in Colombia having about 187 hospital beds which enables it to handle an average of 4,500 births and handles over 30000 emergency consultations each year.
It is part of the Pontificia Bolivariana University system and is part of the university's processes of medical teaching and research.
In 2013, the hospital opened a new maternal child unit named "Nuestra Señora de la Candelaria"
The hospital offers services of surgery hospitalization, emergency care, intensive care, outpatient, laboratory, and imaging services as well as prevention programs.
Address: Cra 72A #78b -50, Medellín, Antioquia, Colombia
Conclusion on the best hospitals in Colombia
The list of the best hospitals in Colombia is worth visiting, and also it is essential you note that the hospitals are in no order of ranking.
Each of the hospitals is accredited to offer healthcare services in Colombia. We recommend you visit the hospitals through the links provided for a better understanding of what the hospitals have to offer.
Recommendations
Best hospital in Tijuana Mexico
9 Best Psychiatric Hospitals In Michigan
Review of Regions stroke and Neuroscience hospital